WELCOME TO FNS NUVITA CORSYN
We are excited to take your fitness experience to the next level with our FNS Nuvita CorSync Coaching App! This app will empower athletes and coaches through result-based training where coaches will coach and keep you accountable so you can achieve your fitness goals and live a healthy lifestyle.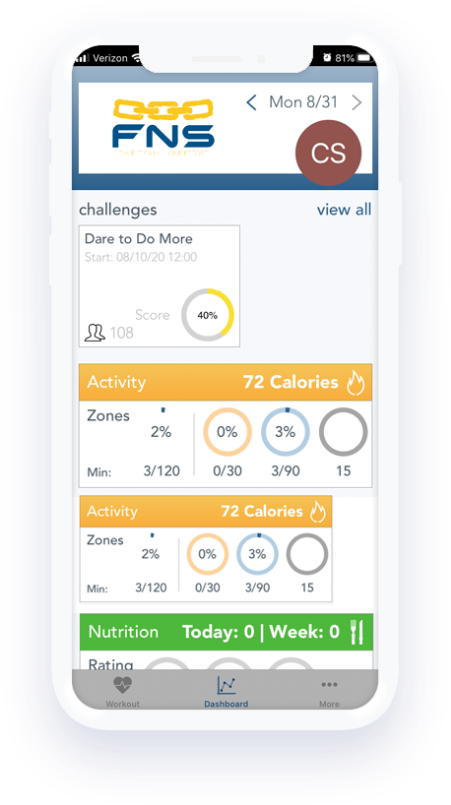 THE APP WILL ALLOW FOR THE FOLLOWING:

Heart Rate tracking during your workouts (using your MyZone or Nuvita HRM or any other blue tooth Heart Rate Monitor)

Recording your measurements and progress photos (Nuvita body composition scale available for purchase) 

Access to the abundant resources we have to share with you

Coaches will be able to see your heart rate during FNS Virtual workouts

1-on-1 messaging with FNS coaches

Join FNS challenges in the challenge section

Tracking meal timing and quality

Both you and our coaches will have access to the data so we can celebrate the wins and make the changes to your specific fitness program. It is all about personalization and finding what works best for you. We all know how important accountability is when it comes to reaching our fitness goals, so by keeping record of all this information, you can achieve greatness!
Signing up for FNS membership, information will be provided to you on how to set-up and learn how to use the FNS Nuvita CorSync App, to your advantage.
We are looking forward to enhancing your experience at FNS Training Center and can't wait to connect with you more on the FNS Nuvita CorSync App!
HOW TO TRACK WORKOUTS FOR CLASSES
ON FNS NUVITA CORSYNC APP
There are 2 options to tracking your workouts while
wearing your hera rate monitor
OPTION 1: FNS LIVE VIRTUAL CLASSES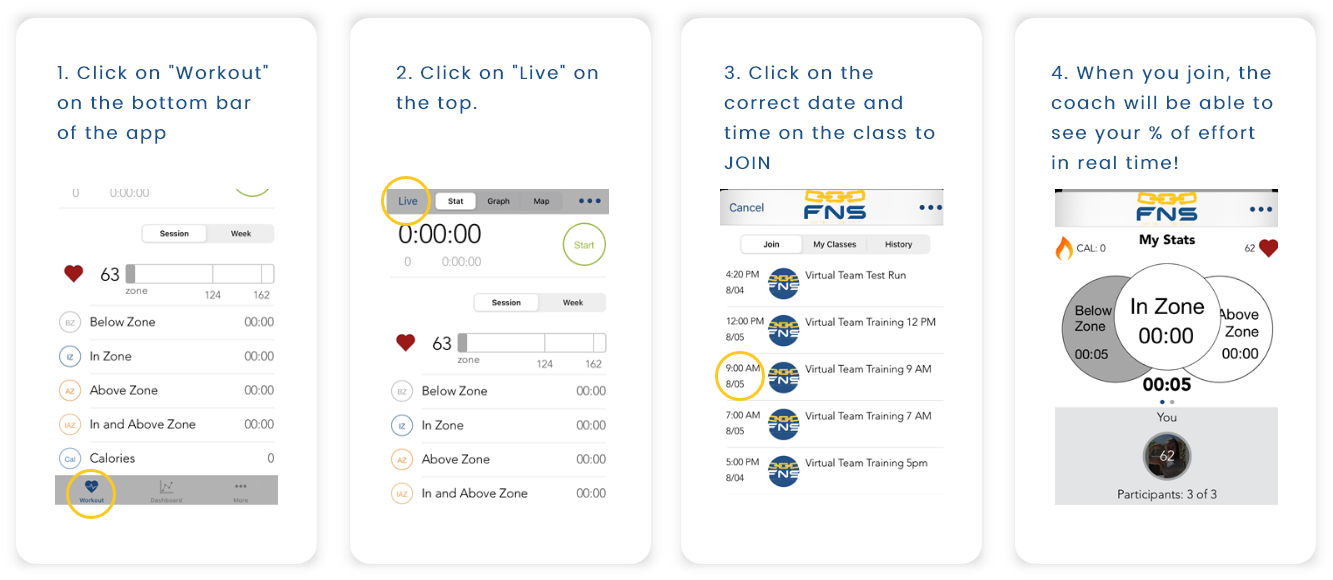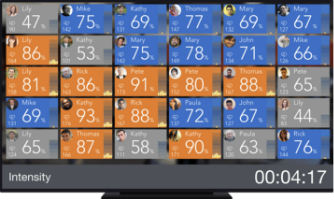 Same steps for in-house classes but pick the class " Gym Team Training" to see it at the gym.
OPTION 2: TRACKING WORKOUTS
To track FNS Pre-Recording Classes or your own workout/ activity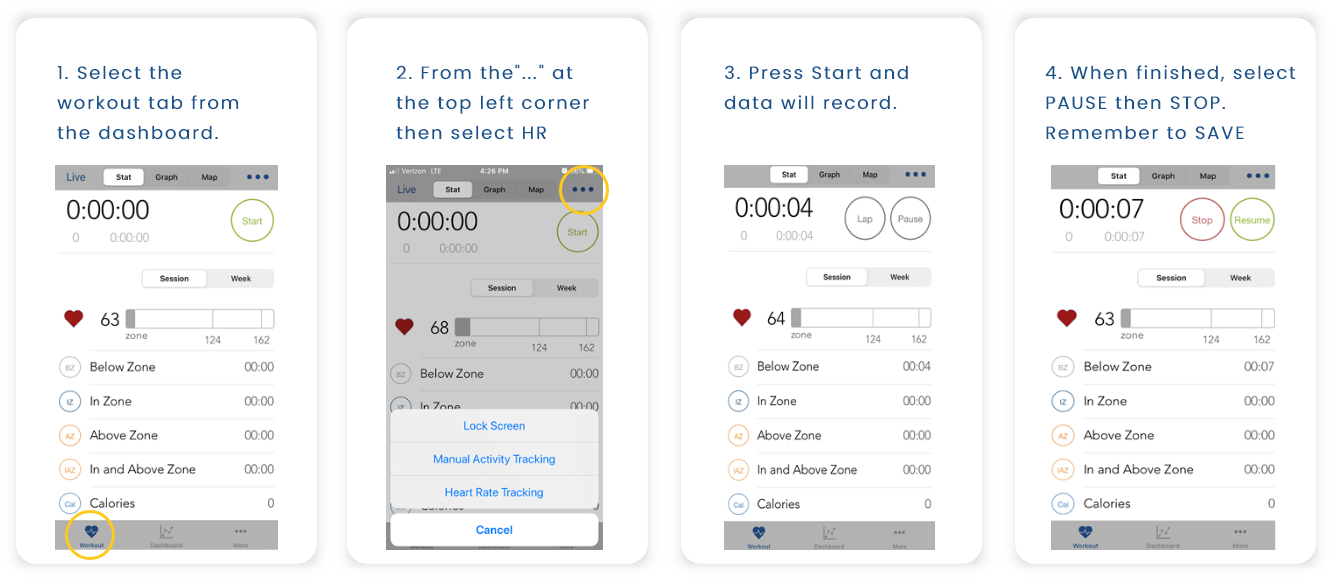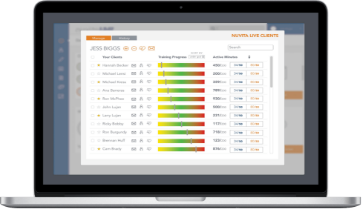 The coaches will also know if you did a workout or not outside of class through their coach's view.
HOW TO TRACK YOUR NUTRITION
ON FNS NUVITA CORSYNC APP

HOW TO TRACK YOUR PROGRESS
ON FNS NUVITA CORSYNC APP
We will track our measurements in 2 ways:
(other tracking measurements available)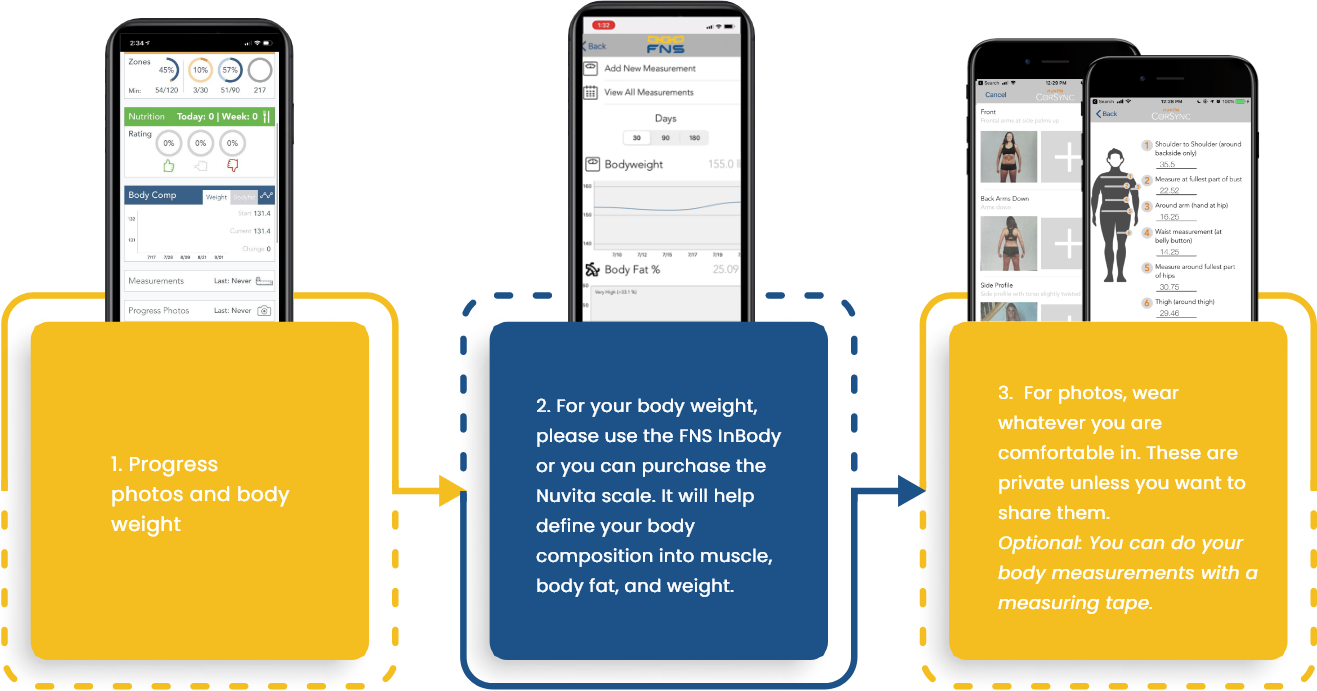 HOW TO VIEW ACTIVITY HISTORY, MESSAGE COACHES, AND
CHECK THE COACHES FEED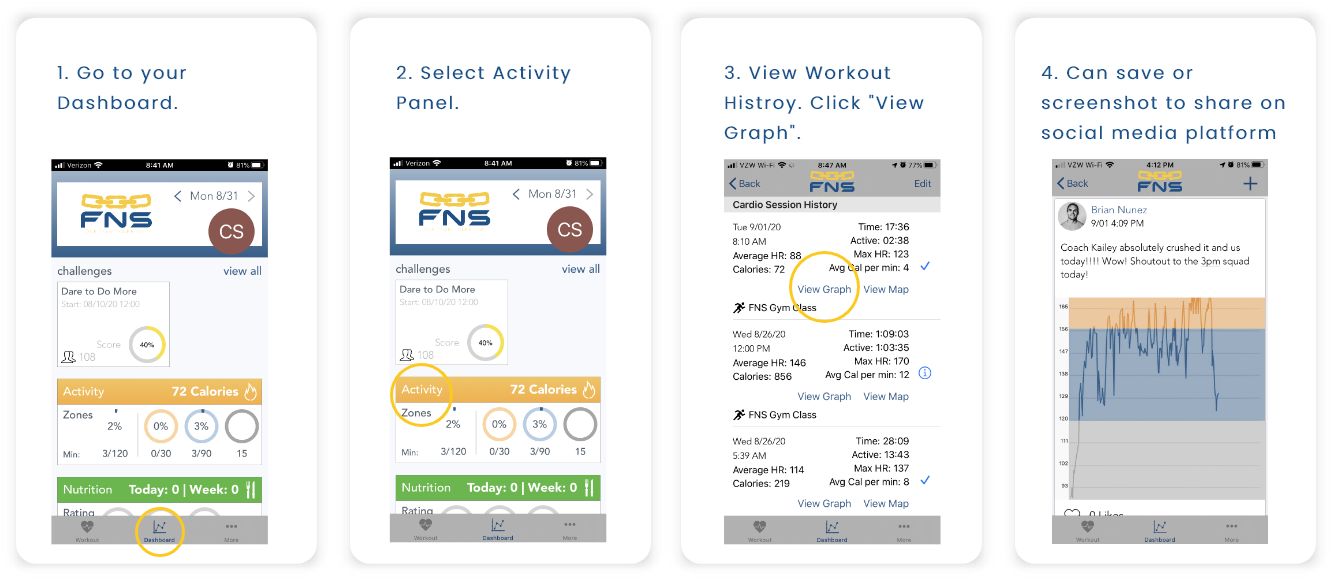 You are able to send or receive a personal messages to your coaches!
Coaches will also check in on your progress towards your goal.
Any personal questions you have can be asked through this feature and it will be posted on the coach's wall. This wall is visible by only YOU and our coaches.
Any coach who you've communicated with on the app can respond!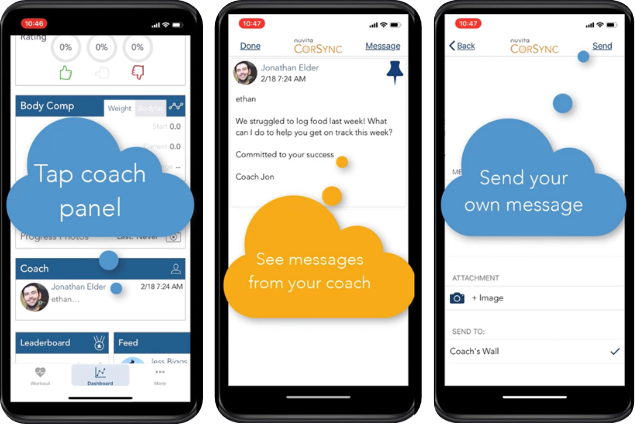 This Feed will be filled with Messages and information from your FNS coaches!
Here is where we will post Newsletters, Swoll Patrol workouts and other resources.
our Facebook community forum will still be live to continue with our social engagement with the whole team!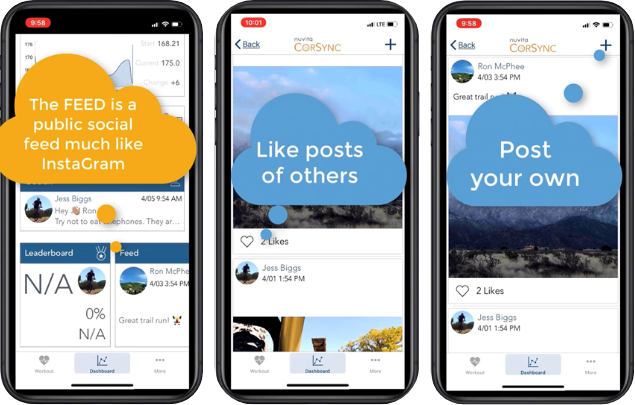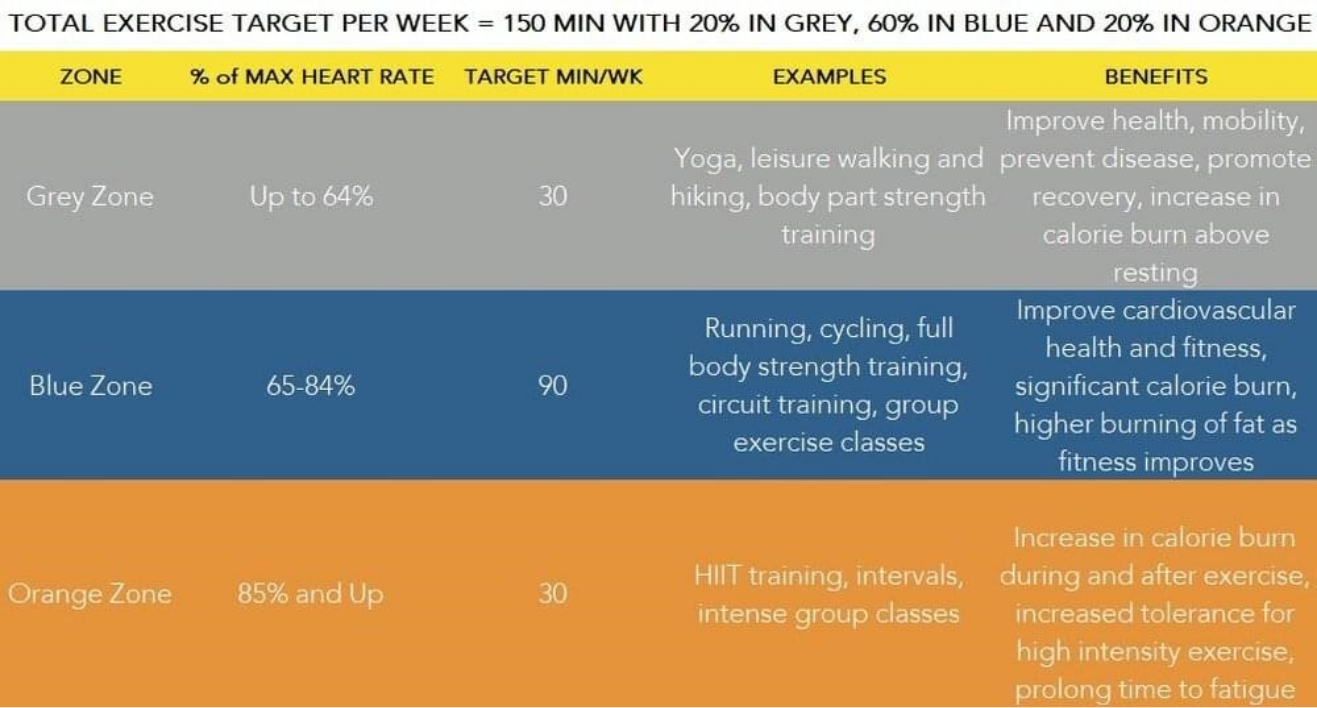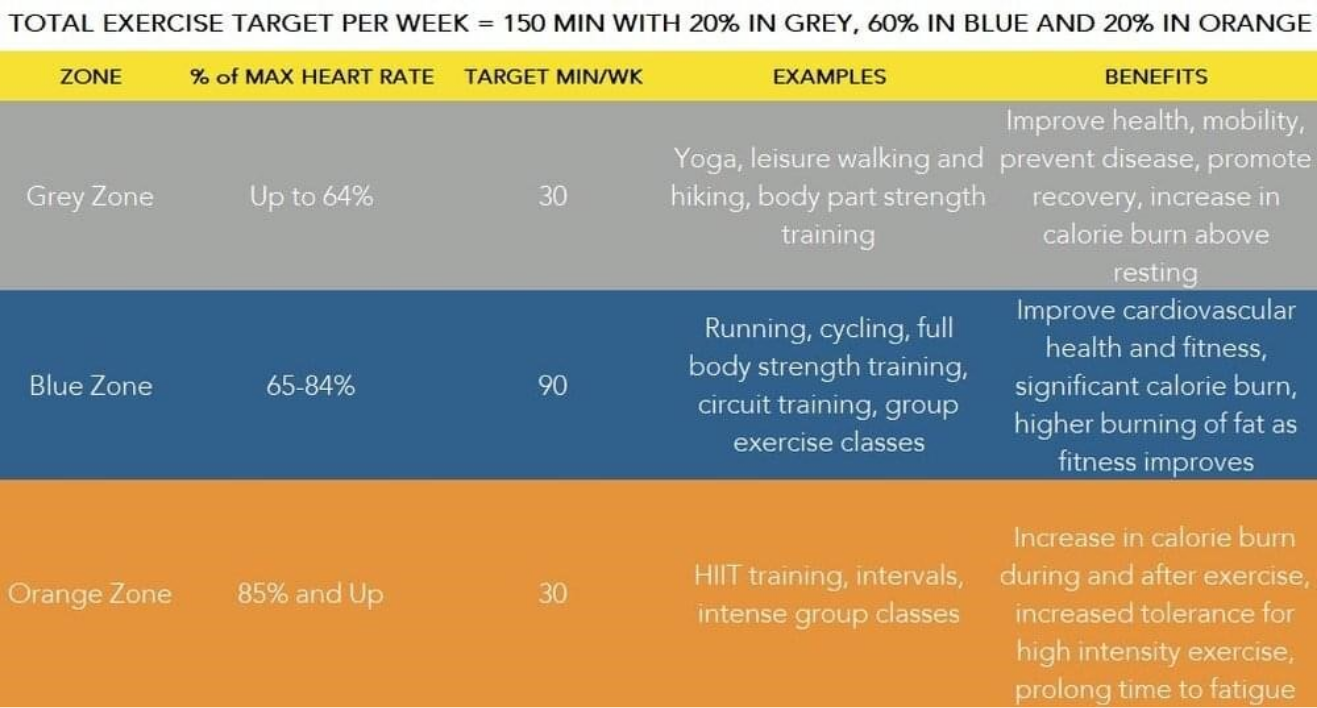 ORDER NUVITA CORSYNC STRAP AND/OR SCALE
PLEASE REMEMBER THAT THE FNS APP POWERED BY NUVITA CORSYNC CAN BE SYNCED WITH MYZONE STRAP OR APPLE WATCH.
To sync to FNS app powered by Nuvita CorSync with your Nuvita strap, you must remove the bluetooth connect from your Myzone by going to your phone settings. Scroll down to Myzone and disable bluetooth then you can connect!
*To sync your apple watch to the app, please follow the next steps:
You can use your Apple watch to transfer a workout to the CorSync app.
NOTE: The Apple watch cannot be used for real-time workouts in the CorSync app. To display your heart rate on the FNS app powered by Nuvita Live TV screen at the gym, you must use the Nuvita heart rate monitor and the CorSync app.
*PLEASE NOTE: This sync will not be in real-time during Live Virtual and In-person classes; therefore, the coaches will not be able to see your effort levels on the screen.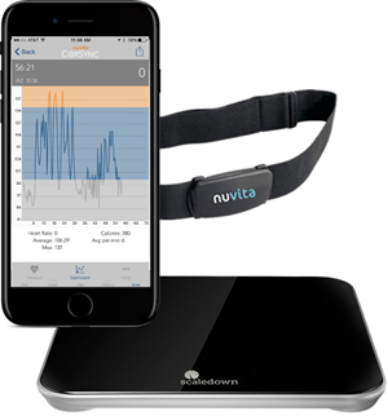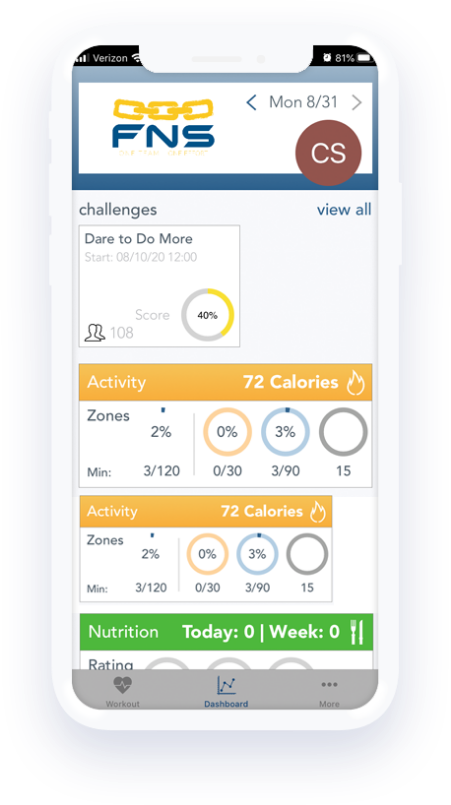 To enable health integration with the Apple watch:
1. Open the CorSync app, tap the More menu at the bottom right, and turn on Health Integration.
2. You will be presented with a screen to allow CorSync to read and write data to the Health App.
Tap All Categories On to enable all of the data.
Tap Allow at the top of the screen.
All categories must be turned on for read and write in the Health app.
** You can check this setting by going to Settings on your iPhone, tap Privacy, tap Health, tap NuvitaCorSync, and make sure everything is allowed.
3. To record a work out, tap the Workout app on your Apple watch. Select your workout type for best accuracy and tap Start. To finish your workout, force touch your watch screen to display the End buttons, then tap End. Scroll down to the bottom and tap Save.
4. Then open the CorSync app to sync the data from the watch to the CorSync app. You will see a notification once CorSync has successfully added a workout from the watch.
NOTE: You need to open the CorSync app within 7 days of completing a workout on your apple watch, in order to sync the data.
For the most accurate heart rate data, you can pair a Nuvita bluetooth heart rate monitor to your Apple watch.
Wet the electrodes on the chest strap with water and put the monitor on.

Tap the Settings icon on the watch.


Tap on your HR monitor (hr_data or Nuvita) to pair.
It should display Connected in the watch's Bluetooth settings. The Apple watch will now read your heart rate from the chest monitor for your workouts.
NOTE: If you want to use the Nuvita heart rate monitor in the CorSync app, you must un-pair the monitor from the watch. To do this, go to Bluetooth settings on the watch, tap on your HR monitor, tap the i icon to forget the device.